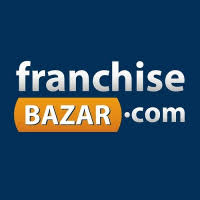 Franchise Bazar Signs Up Sarangi® for Retail Franchise Expansion — Annapakshi Craft Sources Private Limited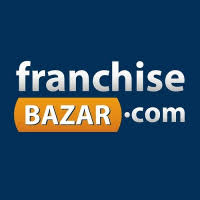 FranchiseBazar-logo.
CHENNAI, India – Nov. 17, 2017 – PRLog — Franchise Bazar has signed an agreement with Chennai-based Sarangi®, a specialist omni-channel retail of Kanjivaram silk saris. Under the agreement, Franchise Bazar will design, develop and execute a franchising plan for Sarangi's geographic expansion.
Prabodh Jain, founder and CEO of Sarangi says, "It is our mission to simplify the shopping of Kajivaram silk saris. Being nearer to where our customers are is one of the ways to deliver that objective. Amit Nahar shares his franchising knowledge and expertise on Quora; with more than 1800 answers to date, he's definitely an authority. Having personally known Amit (Nahar) for many years, it was natural for us to choose him to lead our franchising project. We're sure Amit and Franchise Bazar will identify potential franchisees for Sarangi quickly. "
ABOUT FRANCHISE BAZAR
FranchiseBazar.com is a brand owned by Sparkleminds®, a complete franchise solutions company, operating out of India since 1998. Over the years we have worked with several hundred entrepreneurs to help them adopt the franchising model and realize their business goals.
ABOUT Sarangi®
The Chennai-based Sarangi® offers an exclusive range of finely curated Kanjivaram silk saris to a discerning audience in India and 15 more countries. Sarangi  was founded by Prabodh Jain in 2009. The saris are also available online via the ecommerce store at www.sarangithestore.com. Customers are provided multi-channel shopping assistance via phone, email, WhatsApp, Google Hangouts, Skype and Facetime. Sarangi has tie-ups with reputed and reliable worldwide logistics providers such as DHL, UPS and Fedex. Customers can shop online using credit card, debit card, net banking and Paypal.
Franchise Bazar and Sarangi® have developed a staged franchise roll out plan for Tier-1 cities in wfv India followed by international locations. This is a women-friendly franchise business opportunity and is perfect for first-time and experienced business owners alike. Amit Nahar of franchisebazar.com says, "Women's ethnic wear is a Rs. 53,000 crore market in India. But there is not one single national sari brand catering to a subcategory. Sarangi®'s innovative and unique omni-channel model, which is already proven in their own flagship store, occupies the pole position for the Kanjivaram sari category.  We are excited to bring this exclusive franchise opportunity to entrepreneurs who are committed to succeed in 2018. The franchisee will be more than happy to walk their way to the banks, with their profits, from owning a Sarangi® sari franchise In India."