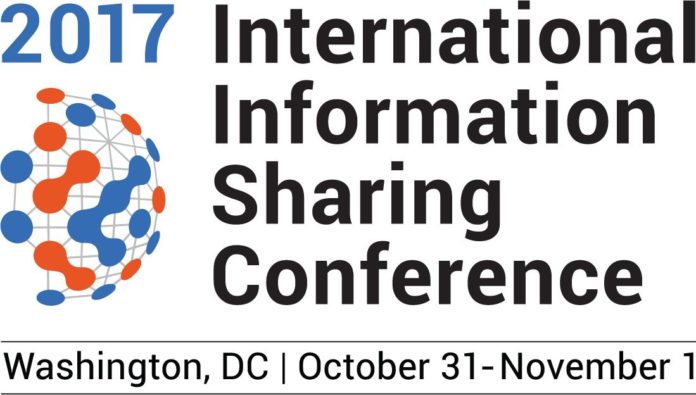 International Information Sharing Conference Concludes National Cybersecurity Awareness Month — ISAO Standards Organization
Time is running out to register for the inaugural International Information Sharing Conference taking place at the Walter E. Washington Convention Center in Washington D.C. October 31-November 1, 2017.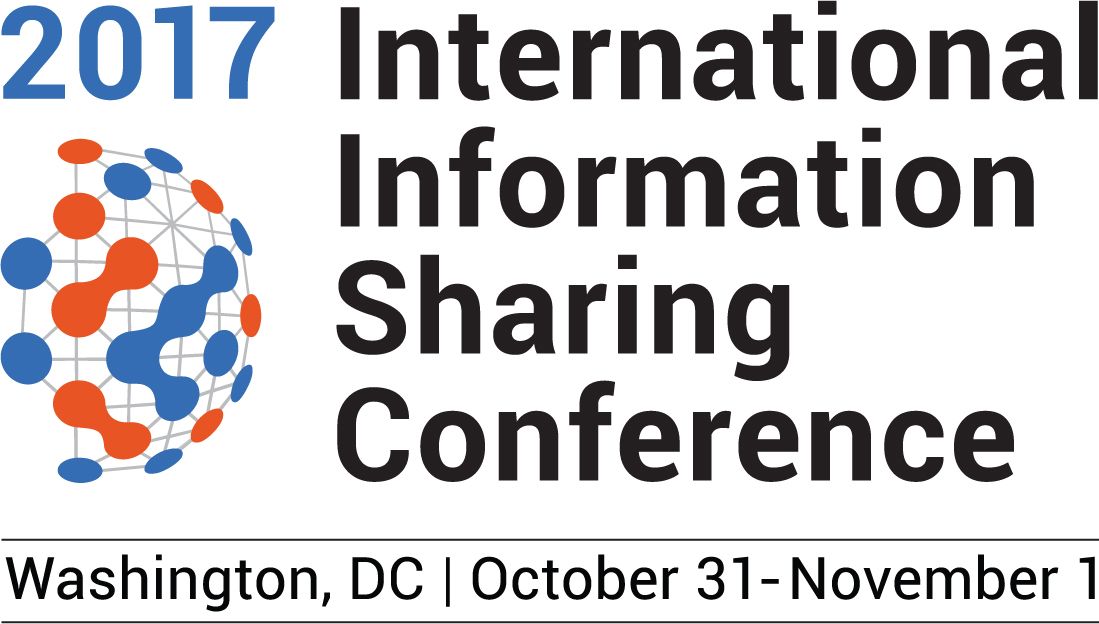 Intl_info_share_logo_tagline
TYSONS, Va. – Oct. 11, 2017 – PRLog — Information Sharing is critical to any organization's cybersecurity strategy because it is uniquely positioned to strengthen them to face cyber-attacks by leveraging resources, experience, and knowledge. Cybersecurity is front and center most days in the news, but as important as cybersecurity is, it's the sharing of information related to cyber threats that is what's valuable to organizations and businesses across the country. We find information sharing is a topic with wide bipartisan support.
Register today for the upcoming inaugural International Information Sharing Conference (IISC), hosted by the Information Sharing and Analysis Organization Standards Organization (ISAO SO), with participation from the Department of Homeland Security (DHS) and the U.S. Chamber of Commerce taking place later this year in Washington D.C. October 31 – November 1, 2017. *FOR A LIMITED TIME USE CODE: IISC295 TO GET $100 DISCOUNT*
The IISC will feature an agenda that includes keynote speakers from senior U.S. government officials wfv to international information sharing experts. The event is scheduled to include private industry insiders, information sharing thought leaders, and bring together the foremost knowledgeable congressmen on Capitol Hill for a discourse on cybersecurity information sharing. Visit www.isao.org to see full agenda and register!
* Opening Keynote Rob Joyce, Special Assistant to the President, White House Cybersecurity Coordinator
* International Keynote Thomas Schreck, Chairman, FIRST
* Information Sharing & the Private Sector, Ann Beauchesne, U.S. Chamber of Commerce
* Luncheon Keynote from Assistant Secretary Jeanette Manfra, DHS
*Information Sharing Hall of Fame Awards
* Cybersecurity Legislation Luncheon with special guests Congressman Jim Langevin, 2nd District of Rhode Island; Congressman Joaquin Castro, 20th District of Texas; and Congressman Will Hurd, 23rd District of Texas.
The International Information Sharing Conference will convene practitioners from small and midsize businesses to multi-national corporations, and from information sharing newcomers to well-established cybersecurity organizations—all in effort to grow the community, share best practices, and introduce the latest in services and platforms to help organizations elevate the security of the Nation.
The IISC will conclude National Cybersecurity Awareness Month with sessions focused on:
* Benefits and best practices in Information Sharing
* Importance of analysis in building a national cybersecurity information sharing ecosystem
* Cross-sector sharing and intelligence exchange
* State and local Information Sharing
* Tech Demonstrations: services provided to information sharing organizations
We look forward to seeing you in Washington D.C.!