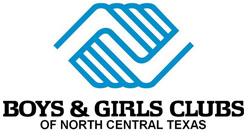 12 Year Old Comedienne Saffron to Headline Comedy Benefit for Boys & Girls Clubs of North Central T — Boys & Girls Clubs of North Central Texas
Benefit for helping purchase Christmas gifts for at-risk youth in Denton County, Texas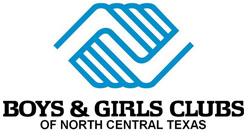 logo june 14 250×150
DENTON, Texas – Oct. 11, 2017 – PRLog — The Boys and Girls Clubs of North Central Texas announced today they are hosting the BGC Comedy Show featuring 12 year old comedy sensation Saffron on November 6, 2017 at Babe's Chicken Dinner House in Sanger, Texas. All net proceeds will help support the club in Sanger, Texas and help purchase Christmas gifts for at-risk youth in Denton County, Texas
"We are very excited to host our first comedy show that will benefit so many at-risk kids and to showcase quality entertainment to our supporters", Rick Troutman, President said. "To be able to have Saffron to perform for our patrons is really a plus for our event". Troutman stated.
According to Troutman, several entertainers including comedians Stephen Ross and Steve Herndon plus special guest illusionist and magician Amaze Me Sonu will perform during the event. Saffron, who started doing standup at the age of eight has been featured in D Magazine, Buzzfeed.com, Dallas Observer, and the Today Show and has headlined numerous Comedy Festivals. As Ellen DeGeneres said, "It's crazy that Saffy is telling such hilarious jokes at 11 years old".
"What better way to start the Holiday Season than to watch people that will make you laugh", Troutman said. "With the world and news in the state they're in it will be nice to just to have an evening of fun and laughs", stated Troutman. Tickets for the event are available online at www.BGCComedyShow.com individuals tickets start at $50.00 which include dinner and a show.
The Boys and Girls Clubs of North Central Texas is a chartered member of the Boys and Girls Clubs of America and has been providing youth enrichment programs to Denton County youth for over twenty-three years. "There are over a 4,300 clubs across the nation that open their doors to over 4 million youth every day and we are very proud of the fact that we are a member of the national organization that has been helping wfv at-risk youth for over 150 years", said Troutman
About the Boys & Girls Clubs of North Central Texas
The Boys & Girls Clubs of North Central Texas is a non-profit 501(c)(3) charitable organization headquartered in Lake Dallas, Texas providing services to local youth at their five Denton County club locations to ensure they have the resources and opportunities available to become the best they can be. The Club has been providing daily education, recreational, social and cultural enrichment programs and activities for its members since 1994. Their mission is promoting education, positive choices and health for youth with the purpose of prevention and support to kids in need.
Shay Powell
940-239-9309
Spowell@BGCNCT.org