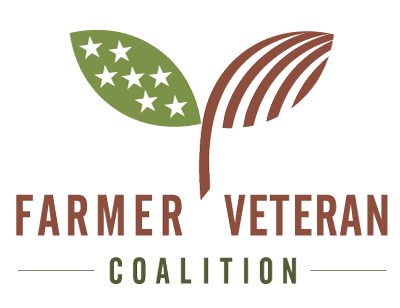 Farmer Veteran Coalition Announces $300,000 in Grants to 125 Veterans Nationwide — Farmer Veteran Coalition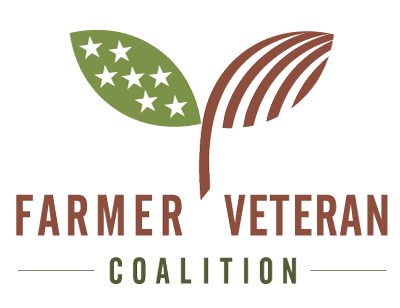 FVC-Logo-CMYK400px
DAVIS, Calif. – April 24, 2018 – PRLog — One hundred twenty-five veterans across the nation received a well-deserved boost to their farming businesses today as Farmer Veteran Coalition announced $300,000 in new awards through the Farmer Veteran Fellowship Fund. The Farmer Veteran Fellowship Fund provides direct assistance to veterans by awarding them grants to purchase items they have identified will make a crucial difference in the launch of their farm business.
Since it was established in 2011, the Fellowship Fund has awarded $1.9 million to more than 500 veterans in the early stages of launching farm businesses. Grants range from $1,000 to $5,000 and common purchases include all-terrain vehicles, breeding livestock, bulk feed, fencing, tractor implements and walk-behind tractors.
"We were amazed at the number of veterans with strong farm and ranch businesses this year," said FVC Director Michael O'Gorman. "We are committed to doing everything we can to increase support for these deserving men and women."
Funding for the 2018 Fellowship Fund is provided by Kubota Tractor Corporation, Newman's Own Foundation, Prudential Financial and Prairie Grove Farms.
New this year, FVC has partnered with Tractor Supply Company to provide $50,000 in awards to 50 Fellowship Fund recipients. The 50 veterans selected will each receive a $1,000 Tractor Supply Company gift card that they will redeem on Armed Forces Day on Saturday, May 19, at their local Tractor Supply store during a one-day shopping event.
Demand for the Fellowship Fund continues to increase with a record 310 veterans submitting applications in 2018. Applicants were evaluated by a panel of seasoned agriculture industry professionals based on the strength of their business plan, personal investment in their business, vision and goals for their business, and a clear need for assistance.
To learn more about the Farmer Veteran Fellowship Fund, visit www.farmvetco.org/fvfellowship.
Farmer Veteran Coalition
Farmer Veteran Coalition is a nonprofit organization that assists currently serving and veteran members of our Armed Forces embark on careers in agriculture by providing them with education, resources and small grants. Established in 2008, Farmer Veteran Coalition's network of veteran members are served by mentors in the areas of agricultural production, law, business planning and career counseling, the Farmer Veteran Fellowship Fund, and the nationally recognized Homegrown By Heroes label for veteran-grown products. Learn more at: www.farmvetco.org.