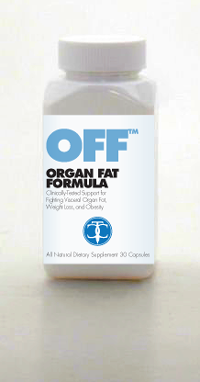 TRICCAR announces results of first patient study of its Organ Fat Formula (OFF©) — TRICCAR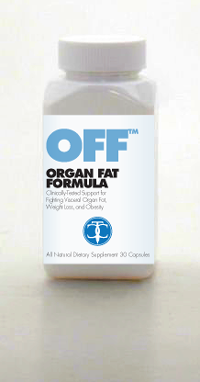 Medicine-Bottle-OFF-White
LAS VEGAS – Dec. 6, 2017 – PRLog — TRICCAR Holdings, Inc., aka, TRICCAR, today announced initial test results of its first nutraceutical dietary supplement to combat obesity. A 60-day double blind study of the Company's Organ Fat Formula resulted in an average weight loss of 21 pounds.
Bill Townsend, President and CEO of TRICCAR, said, "The results of our first double-blind study indicate that TRICCAR's Organ Fat Formula, also known as OFF©, is highly effective at removing stubborn body fat, especially around the mid-section, while lowering food cravings. We believe this to be the first dietary supplement that consistently reduces body weight while requiring no change in exercise or diet, except the exclusion of malt-based beverages, making it the easiest way to lose weight and keep it off without spending hours at the gym or on yo-yo diets."
OFF is an all-natural formulation that utilizes six natural ingredients including a 5′ AMP-activated protein kinase enzyme that performs multiple functions in the body; these include:
• Inhibiting the synthesis of fatty acids, wfv cholesterol, triglycerides and glycogen synthesis;
• Stimulating glycolysis (the breakdown of glucose, or sugar);
• Stimulating glucose uptake in skeletal muscle;
• Regulating some aspects of cell function such as removal of dysfunctional components;
• Increasing mitochondrial creation.
"OFF may be the 'magic pill' weight loss solution millions of people have been seeking," said Townsend. "One capsule of the dietary supplement is taken orally upon waking with 6 ounces of water, making it one of the easiest obesity treatments ever introduced in non-prescription form.
The Company plans to expand the double-blind study in early 2018 to include over two hundred subjects to determine whether efficacy rates are replicated. It hopes to release of the product to the consumer market by summer 2018.
TRICCAR is a Las Vegas, Nevada-based pharmaceutical and nutraceutical company targeting the world's most devastating diseases including obesity, cancer, pain, diabetic neuropathy, and trigeminal neuralgia.
If you would like more information about this topic, please email media@triccar.com.
http://www.triccar.com