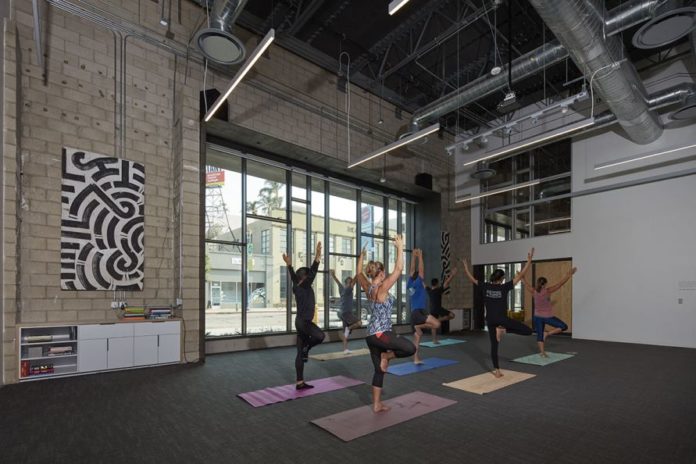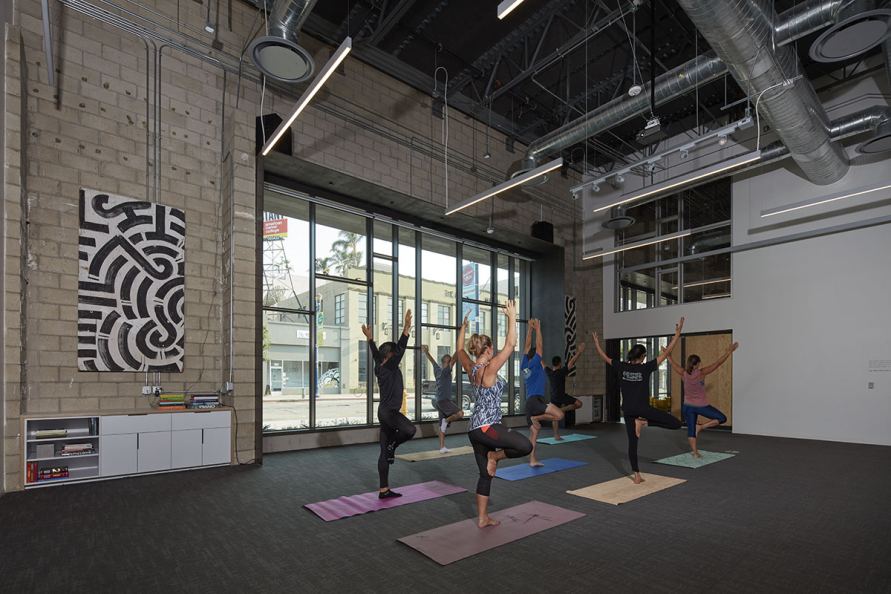 Retail Design Collaborative & Studio One Eleven's Newly Designed HQ Receives WELL Certification — Retail Design Collaborative and Studio One Eleven
Leading Architectural Office One of the First in the United States to Achieve WELL Certification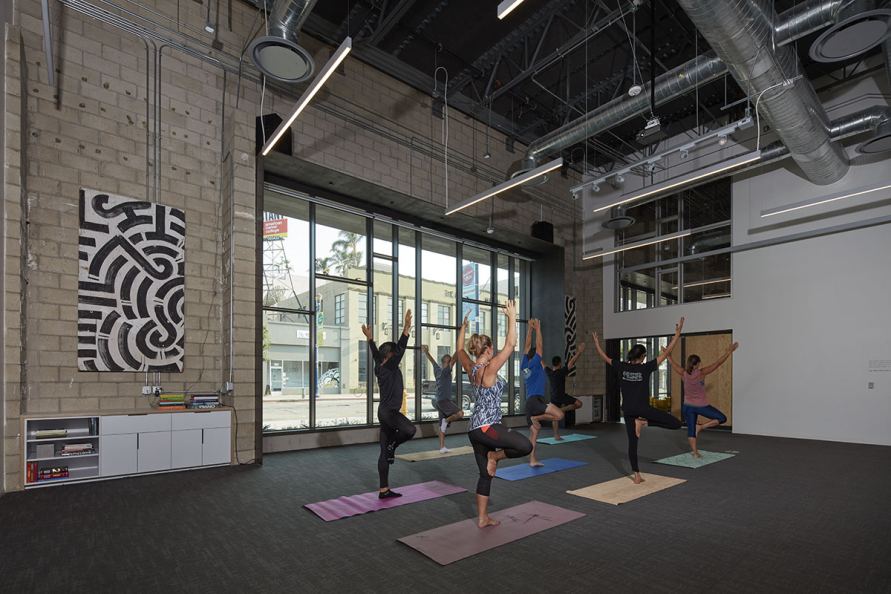 Courtesy of Retail Design Collaborative and Studio One Eleven
LONG BEACH, Calif. – Oct. 23, 2017 – PRLog — Retail Design Collaborative (RDC) in partnership with Studio One Eleven (S111) has announced that the company's new joint headquarters are now WELL Certified™ Gold. The WELL Building Standard™ (WELL™) is a performance-based system delivered by the International WELL Building Institute™ (IWBI) that measures, certifies and monitors features of buildings that impact human health and wellbeing, focusing on air, water, nourishment, light, fitness, comfort and mind. The firm is one of the first architecture offices in the United States to achieve this certification.
Similar to the industry's criteria for designating LEED certification, which includes policies, prescriptive measures and performance metrics of the building itself, WELL is a new standard based on holistic, scientifically-based measures that promote maximizing comfort, productivity and, most importantly, health for the people who spend 90% of their time indoors. The performance-based metrics and people-driven policies clearly reflect the value placed on employees.
In keeping with the companies' WELL certification, both architectural firms are dedicated to enhancing environments. Architecture firm, Retail Design Collaborative, focuses on creating extraordinary experiences for the retail realm through innovative and distinctive design. Urban Design firm, Studio One Eleven, is dedicated to creating vibrant communities and impactful urban developments.
"WELL Certification has taken our office to a whole new level beyond function and aesthetic," said Sara Hickman, sustainability director for Retail Design Collaborative and Studio One Eleven. "As design firms, we are so often focused on the aesthetic, given our service offerings; however, this certification gave us the opportunity to take a deeper look into the quality of our space that otherwise may have been overlooked. WELL has allowed us to more positively impact the office environment for our employees from productivity, to health and wellness and talent retention. Now that we've completed this work, we are beginning to see the exciting results in our overall workplace culture."
"This is a tremendous achievement for RDC and S111 and we applaud their creativity and design excellence," said Rick Fedrizzi, chairman and CEO of IWBI.  "When you put people at the center of design decisions, it changes everything. RDC and S111 employees will benefit tremendously from being in a WELL space, providing a great showcase to clients about what happens when you invest in the health and well-being of your people."
The process for the WELL Certification involved a variety of factors including studying the quality of the building's air, water, acoustics, comfort and light as a means of ensuring optimal spatial quality.
Daylight is one of the most impactful attributes to employee satisfaction and productivity. The RDC and S111 workspace is unique in that the building is almost entirely surrounded by retail, limiting the amount of opportunity for daylight fenestration. Despite the given conditions, the studio is consistently flooded with natural light through 20 large skylights hovering 25′ above the 34,000-square-foot space.
In addition, the firms looked at the acoustical layout of the space to gauge employee productivity. As a result, new acoustical panels, a sound masking system and additional roof insulation was installed resulting in significantly higher satisfaction among employees.
One of the most exciting new offerings of the space is a "living lab" in which the firms' sustainability department can examine the quality of its air, water, light, acoustics, comfort, utility consumption and related initiatives in real-time.
Finally, the firms expanded their Health and Wellness Program to include yoga, meditation, cross training, a running group, strength training, biking and team sports.  Employees also receive daily healthy, low-sugar food options. Workstations are adjustable wfv to suit the needs of each individual and a new product, FluidStance, was introduced to the space to promote standing, proper posture and elimination of chronic back pain. Employees are also able to easily get out of the office and explore the area, which offers a Walkscore of 97. The sustainability team has also initiated a bike-share membership for staff to easily explore the surrounding area.
For more information on the development, visit www.rdcollaborative.com andwww.studio-111.com/.
# # #
About Retail Design Collaborative:
Retail Design Collaborative is an award-winning leader in retail design and a full-service architectural firm dedicated to making everyday places extraordinary and celebrating the retail realm as one of the focal points of human interaction. With more than 37 years of experience designing the retail realm, Retail Design Collaborative is at the forefront of the new era of retail, examining changing trends and drawing upon its experience to be a true retail thought leader. The firm has four offices worldwide. For more information, visit www.rdcollaborative.com.
Studio One Eleven:
Studio One Eleven is an integrated practice of architecture, urbanism and landscape design dedicated to creating vibrant communities.  Studio One Eleven finds ways to make cities more environmentally responsible, resilient, prosperous and joyful while addressing livability and equity for all residents. From community planning to streetscape improvements, mixed-use infill developments to small and impactful urban interventions, Studio One Eleven operates at a variety of scales with the ultimate goal of enhancing the urban condition that sustains each project. For more information, visit http://www.studio-111.com/.