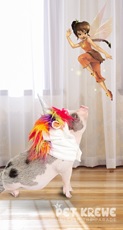 Pet Costume Company Pet Krewe Secures Seed Funding — Whitegate PR INC
Pet Krewe Inc., a New Orleans-based pet costume company, secured their seed financing of an undisclosed amount.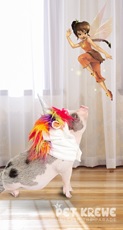 Pet Krewe
NEW ORLEANS – Aug. 3, 2018 – PRLog — The round was led by Jimmy Roussel, President and CEO of the New Orleans Startup Fund. As part of the agreement, Roussel will join the company's board of directors.
The company will use the funds to secure branded entertainment licenses, develop their in-house pet tech augmented reality component, and bolster their marketing efforts.
Led by Allison Albert, CEO, and Brittany Sobert, CDO, Pet Krewe is taking pet costuming to new heights. Starting in the fall of 2018, each costume will come with a comprehensive augmented reality component. Put simply, the augmented reality application will create an immersive digital world for consumers. In doing so, Pet Krewe seeks to increase both consumer engagement as well as brand equity.
Moving forward, Pet Krewe will continue to build on its foundational costume catalogue of mermaids, unicorns, and lions with must-have costumes for all shapes and sizes of dogs. Through investments in augmented reality, digital marketing, and licensed brand marks, Pet Krewe will continue to scale its parade–all while retaining its core value of experiential inclusion.
Learn more at: https://petkrewe.com/.
Connect Socially:
Facebook: https://www.facebook.com/pg/PetKrewe/.
Twitter: @PetKrewe
Pinterest: https://petkrewe.com/pages/about-pet-krewe/.
Instagram: https://www.instagram.com/PetKrewe/.