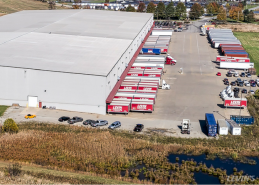 Levin's Announces Largest Warehouse Sale in Company History — Levin Furniture
For the first time in 12 years, Levin Furniture has announced that they will be having a huge warehouse sale at their 350,000 sq. ft. Distribution Center located at 301 Fitz Henry Road in Smithton, PA, off exit 49 on Interstate 70.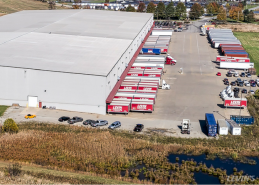 Levin warehouse aerial
PITTSBURGH – April 23, 2018 – PRLog — Levin's warehouse sale will take place this Friday, April 27 from 2 p.m. to 9 p.m., Saturday, April 28 from 9 a.m. to 9 p.m. and Sunday, April 29 from 11 a.m. to 6 p.m.
More than $4,000,000 in excess inventory will be sold at savings up to 80% as more than 100 tractor trailer loads of furniture is liquidated. Living rooms, bedrooms, dining rooms, reclining furniture and bedding will be marked at once in a lifetime prices. This will be the largest warehouse sale in the history of the company.
Chris Pelcher, Executive VP and General Manager of Levin Furniture commented "We're really excited to be putting on this warehouse sale event. It's been 12 years in the making and for the customers that come out – they will not be disappointed. Incredible deals on furniture and mattresses all weekend long. We're making room for our new Summer and Fall assortments. We're looking forward to seeing everyone."
Levin Furniture is celebrating their 98th Anniversary this year. They have grown to 37 locations in Southwestern Pennsylvania and Northeastern Ohio.
Founded in 1920, Levin's has a long history as a socially responsible member of the communities in which they operate. The company supports many groups and causes including the Free Care Fund at Children's Hospital of Pittsburgh, the American Red Cross and the Make-AWish Foundation.
For more information about the company's charitable involvement, please visit www.LevinFurniture.com