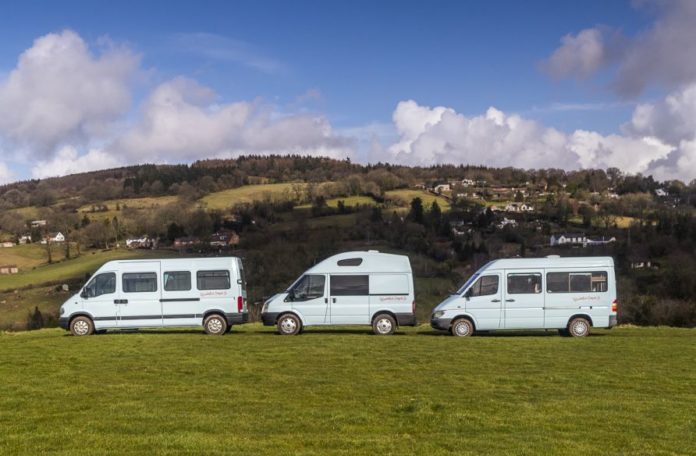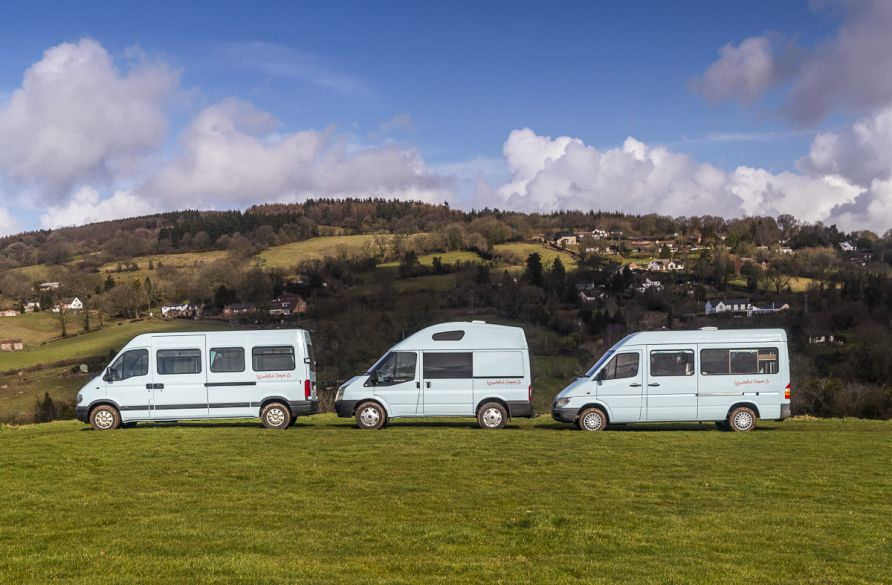 Festivals, Bunting and Campervans — Wanderlust Camper Co.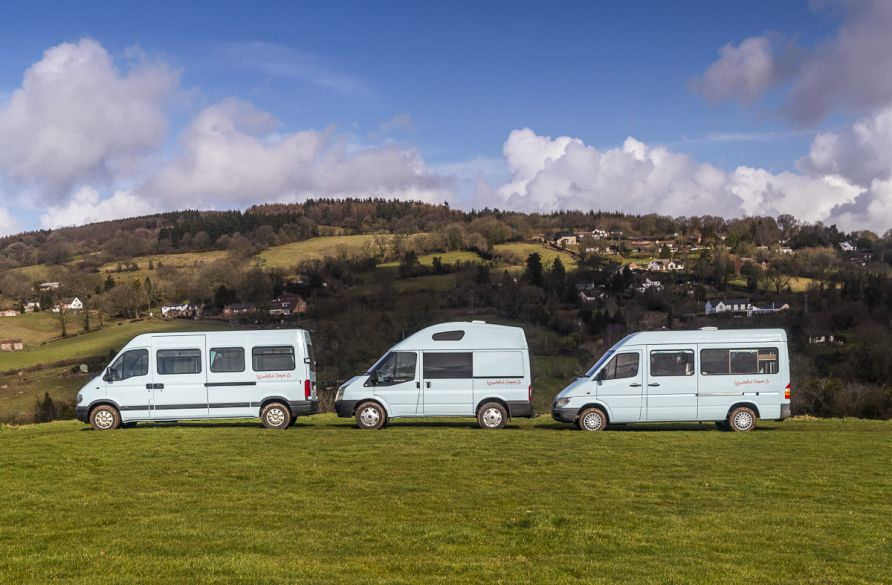 CL2I7508
GLOUCESTER, England – April 27, 2018 – PRLog — Festivals, Bunting and Campervans
When you think of music festivals, you should be thinking of fun, laughter and great music.  Sadly, many festival-goers also think of mud, queues for food and the obligatory struggle to put up the tent.  If you want to keep the festival-vibe but ditch the canvas, a glamping-style campervan sounds just the ticket so you can rock up and be at the heart of the festival without delay.
Wanderlust Camper Co, a campervan hire company in Gloucestershire have just revealed their freshly decorated fleet of three beautifully styled campers who just love to have fun.
Annah and Andrew Todman, owners of Wanderlust, have a passion for everything campervan and from their 10 years' experience of taking their homes-on-wheels to festivals, they have carefully considered several layouts to suit couples, families and groups of friends-alike, making their charming campers perfect for any kind of roadtrip.   Annah said: "When designing the campers, I believe comfort and ease-of-use to be paramount and have squeezed in as many small details as possible to make a difference.  Having a place to recuperate with running water, and the ability to cook meals on a festival site, makes our campervans heaven sent.  And to be hugely convenient, all of our campervans have either an optional toilet or even a built in loo."
No Stick In The Mud
Wanderlust's fleet of handcrafted campervans are no strangers to festivals and have already visited Glastonbury, Lakefest, Womad, Wychwood, Eldorado, Starry Skies and Download.  With their quirky décor, bunting and glamping vibe the campervans certainly look the part.  Understanding the nature of festivals, Annah says: "We know how difficult it can be to stick to drop off and collection times, especially when you have to queue to get off a muddy field, so we are flexible with our festival campervan hire packages.  And on the subject of mud, all the campers have easy to keep clean flooring, have mats to wipe your wellies on and come with a few essential cleaning items to help you keep the camper shipshape.  To make our campers even more perfect for festival living there is an option to hire bedding, BBQs, firepits and outdoor furniture.  Our family-friendly campervans are registered as 'live-in' vehicles so there's no fear of being turned away."
All the campervans have convenient high tops, flexible bed arrangements and a galley kitchen with everything you'll need.  Annah says: "It is so important to me that my guests enjoy their mini-adventure so I've added some extra features.  All my campers have a combination of mood lighting so guests can alter the brightness and colour, and there's fun lighting like dragonfly lights; perfect for when the little ones fall asleep or you're simply after a relaxing atmosphere after a day of singing and dancing.  The extra height is incredibly important, as kneeling down to make a cup of tea is never any fun, and when you're in the kitchen you'll have everything you need including salt, pepper and the all-important bottle-opener.  All the windows have blinds so you can get some well-deserved shut-eye once the music dies down".
WHEELS IN MOTION FOR 2018
Wanderlust is just coming up to its first anniversary and Annah and Andrew are keen for their innovative company to offer more unique experiences.  Annah has been able to access a range of services through Gloucestershire Research and Innovation Programme (GRIP), based at the University of Gloucestershire to allow Wanderlust to build on its already firm foundations.  All the services provided by the project are fully funded to Gloucestershire based businesses who are looking to grow through innovation.
Annah concluded: "Wanderlust's first year has been great.  When we first started the company, we wanted to share our joy of being out on an adventure in a campervan.  In Wanderlust's second year we're keen to expand into different areas and build new relationships.  With the resources available from GRIP, we're able to reach new customers who may not have thought about hiring a campervan before.  I'm excited about Wanderlust's next chapter – watch this space!"
For more information on Wanderlust's festival packages, please visit http://www.wanderlustcamperco.com/festival-campervan-hire… or call 0845 3889958.
For further information on how the GRIP programme can support your business in developing new markets and opportunities contact grip@glos.ac.uk (mailto:grip%40glos.ac.uk?subject=GRIP%20at%20Gloucestersh…) or call on 01242 715476.
Photo credit: David Boradbent photography