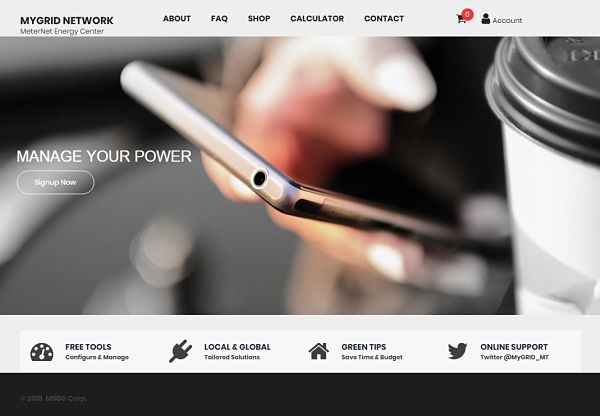 Energy Sector Company Update: MSB Games becomes MSBG Corp — MSBG Corp
Planning Pilot Programs for new MyGRID Network and MeterNet Secure Blockchain Grid Energy Sector Solutions.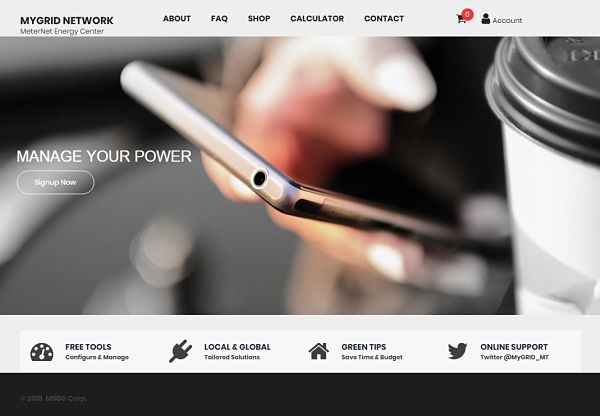 MSBG MeterNet MyGRID Network http://mygrid.network
LOS ANGELES – May 25, 2018 – PRLog — The Wyoming Secretary of State approved MSB Games request to change its registered company name to MSBG Corp on April 21, 2018. The change reflects the company's strategic pivot to the Energy Sector that began in mid-2017. In alignment with the adoption of a new name and focus, the Company has launched updated websites and is planning Pilot Programs for its new MeterNet Secure Blockchain Grid Energy Sector Solutions.
ABOUT
Formed in 2014, MSBG Corp develops & deploys Energy Bundle Solutions for Micro-Grids, Energy Co-Ops & Independent Power Producers (IPP). Utilizing our MeterNet Secure Blockchain Grid integrated solution (MeterNet Energy Center portal, MyGRID Network Platform Server / Blockchain Socket Meters & Sub Meters), Electric Co-Ops and IPPs can efficiently and securely process, notarize then scale Electric Power Metering, Billing and Clearing from all Distributed Energy Resources (DER).
Registered Address:
1621 Central Ave, Cheyenne, Wyoming, 82001
Japan Agency Office:
SunLife Nishi-Yokohama #1007, Yokohama, Japan
LA Agency Office:
One World Trade Center 8th Floor Long Beach, CA
http://MyGrid.Meternet.com
http://Blockchainmeters.com
MeterNet™, Blockchain Meters℠ , BCMeter℠, MyGRID Network Platform℠ are trade names & service marks of MSBG Corp.
All Rights Reserved.