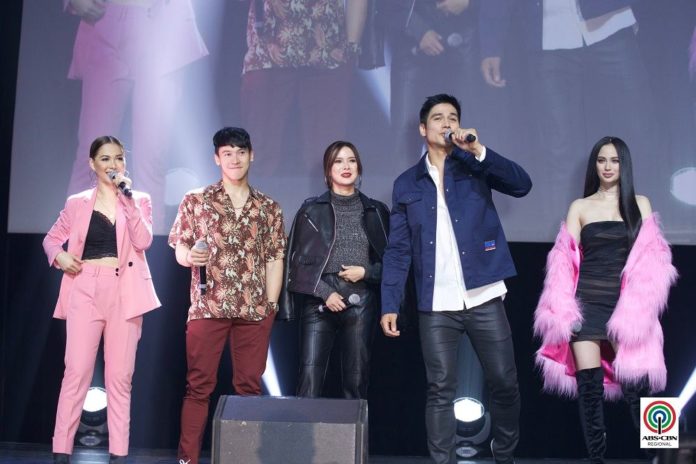 ABS-CBN stars light up "Kapamilya Fiesta World" Paris with 10 memorable moments — ABS-CBN Global Ltd.
New team up of Piolo Pascual and Arci Muñoz, old 'flames' Erich Gonzales and Enchong Dee, and the resurgence of TV's iconic heroine Maja Salvador create new memories for KFW's first leg in EU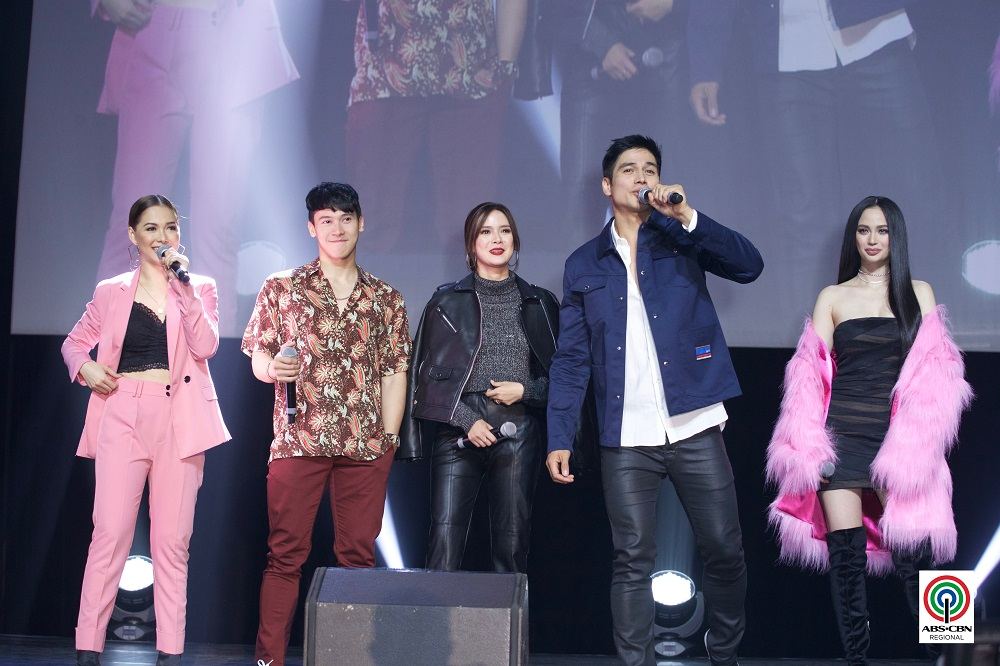 The KFW's opening salvo for 2018 left a permanent
QUEZON CITY, Philippines – April 26, 2018 – PRLog — This year's opening salvo for ABS-CBN Regional and The Filipino Channel's (TFC) annual "Kapamilya Fiesta World" added to the much-anticipated festival's history of merrymaking with 10 more moments that left almost indelible marks in the minds and hearts of the Filipinos in the City of Lights, Paris on March 31.
Starting off "Kapamilya Fiesta World", an entertainment festival of the largest Filipino-owned media and entertainment network for its worldwide audiences called by the term of endearment Kapamilya or family member, and its rundown of memoirs that happened at the Les Docks de Paris on 87 avenue des Magasins Generaux at the 93300 Aubervilliers is no less than a showdown between "Kapamilya Fiesta World favorite Chinito Heartthrob Enchong Dee and fellow dance sensation, Her Majasty Maja Salvador to the tune of "Uptown Funk" by Filipino-American Hollywood star Bruno Mars. Together, they scored two mementos right away.
Dee provided a fitting segue via "Cup of Life", the remix by Latino superstar Ricky Martin.  He went on to score milestone number three as he called on stage a lady who went by the name of Dee's real-life pal Bea Alonzo's iconic character in the movie "One More Chance", Basha.
The highlights took an upswing further as Dee's television partner Erich Gonzales of the "Blood Sisters" fame took to the stage.  Gonzales was a hit, making up for the afternoon's fourth memorable moment as she reenacted her three characters on screen: the single mother Erika, the career-woman Carrie, and the rebellious Agatha.
Gonzales was three times the charm as she impersonated her characters and more so when she performed the soulful new age rock collaboration between Cold Play and Chainsmokers' "Something Just Like This".
Meantime, a much-awaited on-stage reunion for the love team who once starred in the coming-of-age "Katorse" in 2014 was waiting in the wings for the fans of the duo. When it finally happened, the Filipino fans reveled in the moment rightfully the sixth for the night, singing along with the two as they sang Chainsmokers' "Closer" and Alison Krauss' "When You say Nothing At All".  Dee could not contain his excitement on stage: "It has been a while since we've been together on stage."  The actor-singer-dancer-athlete added:  Thank you for letting us reunite on stage and with you as witness."
Returning on stage was Salvador's iconic protagonist cum antagonist characters on Philippine television Ivy Aguas / Lily Cruz from the widely followed "Wildflower"teleserye.  With the same intensity she put on in her showdown with on-screen villains, Salvador, put on her game face on as she regaled the audience with her performance of "Power" by Little Mix and "IDGAF" by Dualipa.
The eighth highlight for the night was "Since I Found You" leading lady Arci Munoz who joined the "KFW" stage for the first time.  The actress who is actually the band Philia's lead act as well, impressed the audience as she sang rock classics "Sweet Child o' Mine" by Guns N' Roses,
"You Give Love A Bad Name" by Bon Jovi and "Diamonds" by pop superstar Rihanna.
The Filipinos in Paris and nearby cities who were in attendance were in seventh heaven as the night's fitting finale came up on stage – Piolo Pascual.  Proving that he continues to be the Ultimate Heartthrob, Pascual performed his own hit "Kailangan Kita", Adelle's "All I Ask" and the Elvis Presley classic "This Thing Called Love".  Judging from the fan reaction, Pascual could be very well be milestone numbers nine and ten.
Proving that the night wasn't over, the ABS-CBN stars revealed highlight no. 10 – the next "KFW" happening in Scotland on June 16, 2018 where a new batch of of ABS-CBN stars are set to create new memories with their countrymen this side of Europe.
From one highlight to the other, the 2018 "KFW" opener was truly one for the books.
For more updates on upcoming events, visit emea.kapamilya.com or facebook/TFCEurope
Connect with fellow global Filipinos and follow KapamilyaTFC and KapamilyaGlobalPR.